We are yelling like Tarzan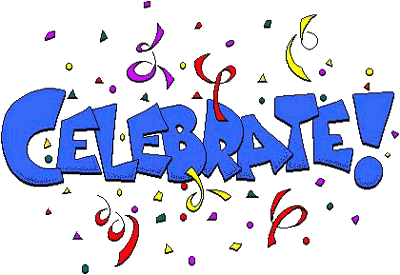 because we have been in business for sixteen years!  Click here to see how excited we really are.   We've survived numerous recessions, Hurricane Katrina and the relocation it forced, a difficult divorce, and even the effects of the last space shuttle disaster. (While operating in New Orleans, we used to wash the tankers of a major supplier of liquid hydrogen and liquid oxygen used in the space shuttle program.)
We feel so grateful and blessed to have made it through all of this adversity and could not have done so without a commitment to hard work, excellence, perseverance, delivering great value, and great customer service.  We thank God, our present, past, and future customers, our suppliers, and of course family and friends who have helped us achieve this accomplishment.
Click here for more information on Exterior Cleaning Services.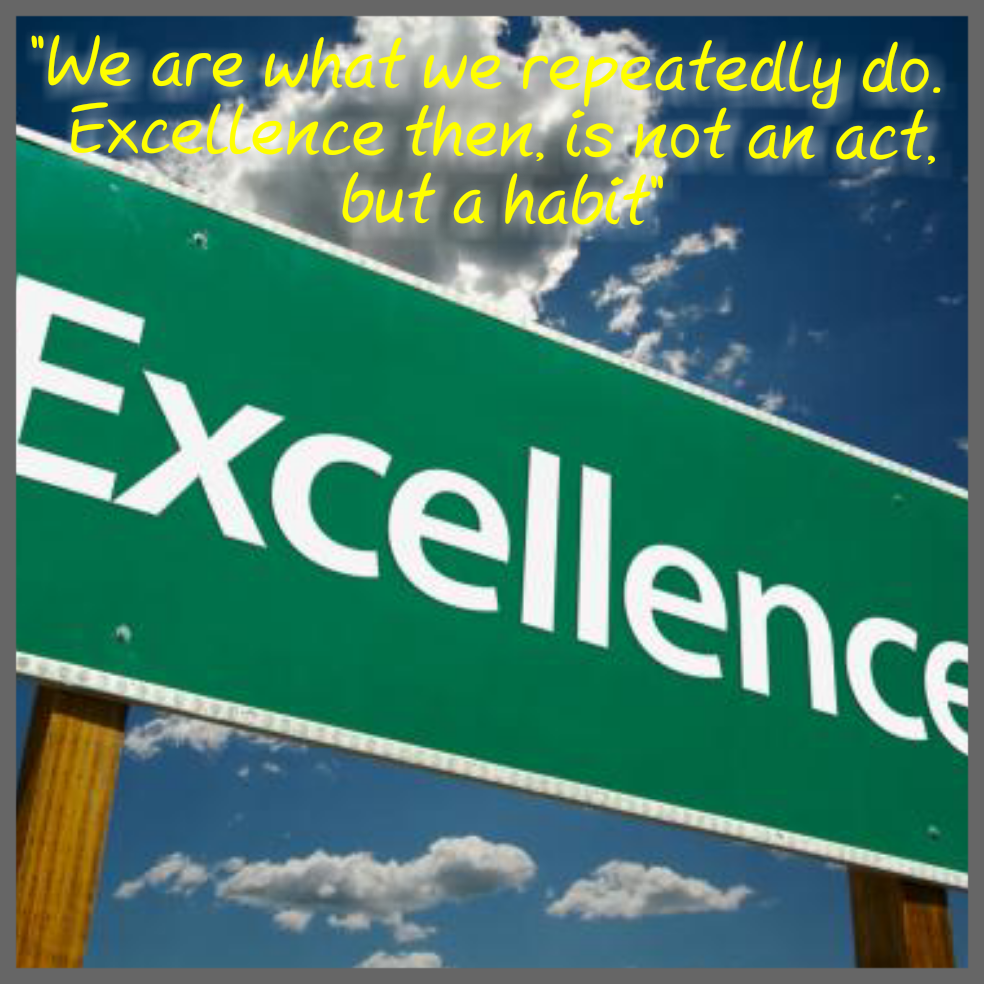 Today I was looking for a picture representing excellence because I believe so strongly in it and always strive for it. I wanted to add a wonderful quote to the picture, and my search led me to a very fitting picture and a great article. The picture above is all I wanted to accomplish at first, but searching and reading the article led me to the following thoughts.
I think excellence is somewhat like prayer. In its most powerful and effective form, it is often private and remains known only to the individual practicing it. Yet its fruit is almost always apparent to those fortunate enough to encounter it, even though the source of it is unknown.
And so I shall continue on my quest to achieve excellence. At times I will make that quest known because I think it is important for customers to understand what I believe in and the caliber of the service I deliver. But the reality is that actions do speak louder than words, and so I will also continue in action, as I say on my website, "to strive for excellence in all that we do".
"We are what we repeatedly do. Excellence, then, is not an act, but a habit."
I pray you have an EXCELLENT day!
Good Morning.  I came across this quote this morning and felt compelled to share it with you.  I hope it helps your weekend get off to a great and positive start!  Think well my friend.
"Let one therefore keep the mind pure, for what a man thinks, that he becomes."
So….. I THINK I will have a great year of cleaning for many, many customers and they will be extremely satisfied. I think I will do more pressure washing than in any other of the 15 years I have been in business. And I will have a BLAST doing it!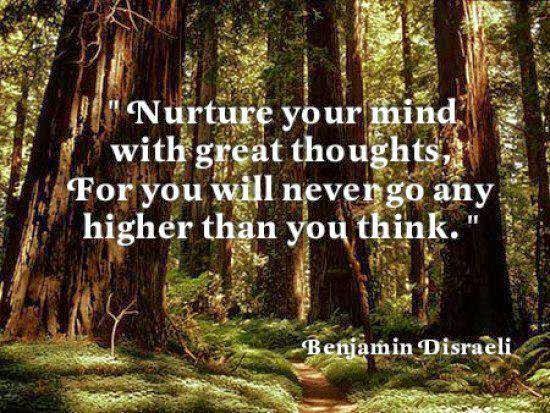 "The ability to simplify means to eliminate the unnecessary so that the necessary may speak."
This is so important at times, yet very difficult because of our drive to be productive and efficient, which often manifests itself in the form of multitasking or attempting to accomplish in one day what can only be done in more than one day.  It as these times when we can wisely choose to pause, breathe, and pray: "Lord, please slow me down."
Each day begins the same way for me.  First I make a few cups of coffee which is usually followed by a quick cleaning chore such as washing a few dishes, sweeping the kitchen floor, or starting a load of laundry.  And of course I have to let our family dog out to take care of a little business of her own.  Soon after the coffee is done and I have poured myself a cup, I enter the living room.  My spirit awakens as I enter and open the curtains to let God's light in, both figuratively and literally.  As my spirit awakens, my entire being understands what is about to take place in eager and joyful anticipation.   After turning on my peaceful mood music, I sit in my favorite chair next to a small, round table on which rests four books I read daily, and I begin.
First I read from Jesus Calling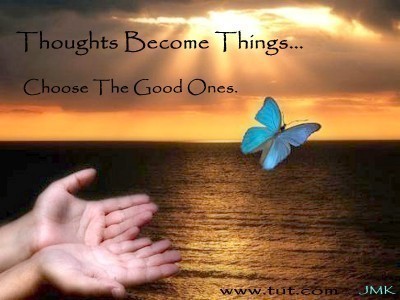 which I follow with the Holy Bible verses referenced in Jesus Calling.  After contemplating and meditating on these readings, I read Courage to Change.  Recently I added a fourth book to my routine called  Around the Year with Emmet Fox which was given to me by a wonderful friend who is also deeply spiritual.  I thoroughly enjoy and rely on my daily routine, so much so that it is first on my personal mission statement.  Some days the readings are refreshing and encouraging and put me in a great frame of mind to begin my day.  But there are some days when the readings have a much more profound effect on me and stir an awakening deep in my soul which often causes me to pause even more so that I am able to completely absorb the meaning and purpose of this important awareness.  The catalyst for these wonderful experiences is often an alignment of two or more of my readings which confirm or complement one another.  It is at these times that I know I must pay close attention to what I am reading.
Sometimes the readings align on the same day and sometimes they do not.  Yesterday I read and posted this wonderful quote from Around the Year with Emmet Fox on Facebook :  "What you think upon grows…Whatever you allow to occupy your mind, you magnify in your own life…. The more you think about…injustices you have suffered, the more such trials will you continue to receive; the more you think of the good fortune you have had, the more good fortune will come to you."  Today in Jesus Calling I read: "I am renewing your mind. When your thoughts flow freely, they tend to move toward problems."  The next reading today came from the Holy Bible, Romans 12:2: "…be transformed by the renewal of your mind…". Continuing the alignment was Courage to Change with this reading: "My thoughts are my teachers.  Are they teaching me to love and appreciate myself and others, or are they teaching me to practice isolation?  Today I will choose my teachers with greater care."   Wow!  Now that is a powerful confirmation of our ability and the necessity for us to control and renew our mind by controlling its thoughts.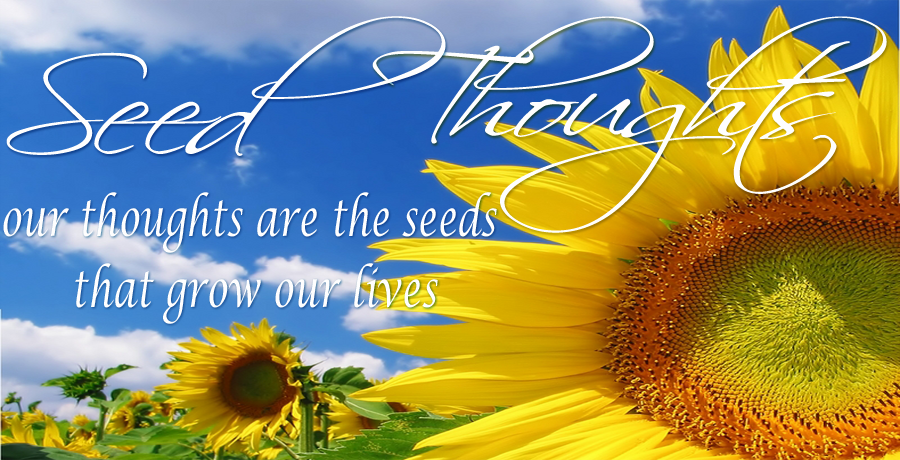 Controlling our thoughts is not always easily.  At times we cannot prevent negative thoughts from visiting us, but we can certainly control how long they visit us and what effect we allow their visit to have on us.  Clearly thought control is possible, and it is of the utmost importance if we are to stay in touch with ourselves and God as we journey to fulfill His plan for us.  Here is more confirmation of our ability to control out thoughts and an easy tool to use to do so.  It is another reading from Around the Year with Emmet Fox.  "We know that thought control is the key to destiny…When negative thoughts come to you, do not fight them, but think of something positive.   Preferably, think of God; but if that is difficult at the moment, turn your attention to something quite different."
And so these are my thoughts on thoughts. They are not originally my thoughts, rather they are the thoughts of the authors I choose to read, authors who have likely chosen to adopt them as their own from something they read or heard or in some other way had revealed to them.  But I too have chosen to adopt them as my own, and they undoubtedly renew my mind.  In closing, I am reminded of another important quote on thought control: "change your thoughts, change your life."  Amen!
January is always a difficult month for my pressure washing business.  It would have been much slower this month had I not chosen to utilize several marketing tools.  Taking these steps confirmed what I have been sharing with others for years: it is crucial to utilize a variety of marketing tools, and no one method is significantly more effective than another.  It has proven crucial for me to implement this strategy in order to generate sales for  pressure washing in Lafayette, LA. For the month of January, these various marketing tools accounted for 65% of my residential pressure washing sales.
Here are the methods I used.  All of them worked fairly well, and no one method seemed to be significantly more effective than any other one.  One method which almost always works is direct mail to current customers.  I simply mail a postcard to customers who I have worked for over the last year or two.  Occasionally I also mail these postcards to customers who I have not heard from in over two years.
Another method that I used was to email a coupon using Constant Contact.  I created the coupon on the offer tab.  After I sent out the offer, I shared it on Facebook and Twitter.  Then I asked a few friends who I had emailed it to, to share it on their Facebook page and to also forward it to their entire email  contact list.  Using a normal email from constant contact does not allow recipients to as easily forward the email, so using an offer is more effective in reaching potential customers outside my own contact list.  Once the offer appeared on my Facebook feed, I did a Boost Post which allowed me to reach over 7000 additional people.
Equally effective was creating a post on Facebook and then using the Boost Post feature again.  I was able to target my audience by city, gender, and age group which allows me to reach precisely who I want to.  This great feature allows me to generate different types of posts targeting different groups of potential customers.  Of course all of these included links to my website for Exterior Cleaning Services, Inc.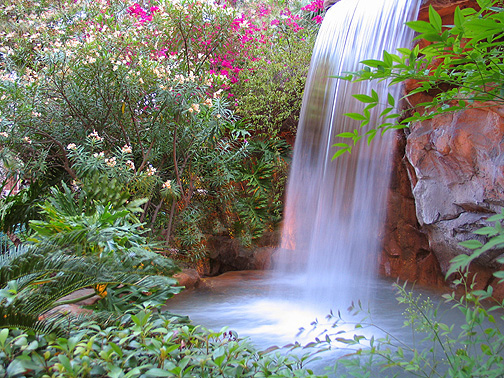 One of my favorite meditations is on a waterfall.  I have a very specific waterfall I meditate on which is not one I have ever seen, but it is one I have used my own imagination to create.  I cannot adequately describe it, but it of course is quite beautiful and includes a large waterfall, a cave behind the waterfall, and a huge pool which it empties into.  The pool and waterfall are surrounded by a variety of flora in various sizes and colors, producing wonderful fragrances.  There is also a rocky ledge overlooking the pool opposite the waterfall.  It is there where Jesus sits.
Water and waterfalls offer a multitude of opportunities to relax and meditate on.   We can simply listen for the sound of a waterfall, or simply seeing water flow can be mind freeing and totally relaxing.  Other meditations can include a much deeper appreciation of  waterfalls by contemplating a multitude of deeply spiritual meanings rooted in water and in how it flows.  Scriptures  are filled with references to water, how it flows, and as the source of life. From baptism to blessings flowing, water is a strongly and pervasively symbolic.  Even simply meditating on the word flow can be extremely gratifying.  Today I had the pleasure of reading this scripture from Isaiah: "And you shall be like a watered garden, like a flowing spring whose waters never fail."  What a perfect way to head to the waterfall!
After a couple of long nights and days of working, I will be taking a few days off from pressure washing.  I will however be working on a couple of important proposals.  Tonight I will celebrate meeting the challenge of working so hard the last two days by running a 5K in Lafayette in a temperature of the low thirties.  Isn't it interesting that I choose another great challenge to celebrate meeting a previous difficult challenge.  I think it is safe to say that I enjoy challenges.  And so I offer my gratitude for the challenges in my life.
I must also give thanks to all my customers over the fifteen years I have been in business.  Without customers I would not have a business; I would not have been able to live out the dream I had since I was a child.  I owe a great deal of gratitude to family and friends also, both past and present.  Some loaned me money; some offered moral support; some gave advice; and some motivated me.   Without the support of friends and family, again I say, I would not have been able to attain my dream of owning my own business.
I must also thank my deceased grandfather who never knew that it was he who inspired me to want to be a business owner.  He could not read or write, although he could sign his name, had limited math skills, and yet he was able to run a small, country grocery store.    He also taught me that "hard work will never kill you".   Another important lesson I remember receiving from him in a very brief conversation was to  not worry about what the other guy (the competition) is doing.  Do what you want to do; worry only about yourself".  Of course I had no idea at the time what wonderful pearls of wisdom I was receiving.   Thank you Paw Paw!  Now you know, and so do I!
Most importantly, I want to thank God for everything: for the good and the bad, the black and the white, and the darkest night that can reveal the brightest stars.  I thank God too for all of the gray in life, for it is in the gray that I have found balance, peace, forgiveness, healing, justice, closure, true love, joy, friendship, health, and wisdom.  Glory and thanks be to God!  Amen.
And Happy Thanksgiving to all!   May blessings flow into your lives.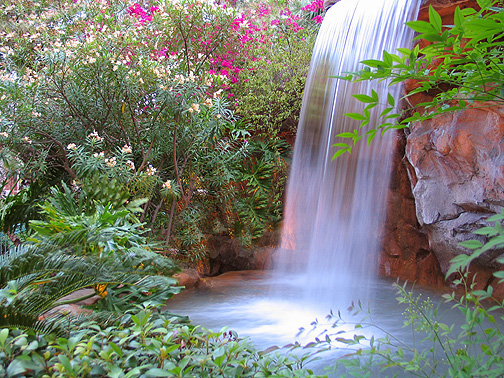 I have been practicing Yoga on and off for about two years now.  It is one of the most profound and spiritual experiences of my life, and I absolutely love it.  For me it is a form of deeply spiritual prayer, and it allows me to experience God in a way that is different than other forms of prayer I choose to partake in.  One of the many great benefits of Yoga for me is the fact that it allows me to get in tune with my body,  its Creator, and the mystical relationship that exists between the two in the deepest recesses of my being.
Another very important form a prayer I enjoy is attending Mass.  As I age and mature both  emotionally,  spiritually, and in my Christian faith, I appreciate Mass more and more, and in recent years have come to realize what a beautiful prayer the entire Holy Mass really is.  From start to finish, we pray, and so Mass is filled with many individual prayers and  many different forms of prayer.  Extremely important to me is the realization that Mass, through all the individual prayers in a variety of forms, truly is one whole  prayer that is much greater than the sum of its parts, and  it produces wonderful spiritual fruits.  And therein lies the beauty of the Holy Mass and the reason I love it so much.
The Holy Rosary is also a form of prayer I love and enjoy.  Like Mass, the Rosary is made up of many individual prayers and different forms of prayer.  The recitation of the prayers is accompanied by meditation on mysteries.  While I sometimes pray the Rosary without mediation on the mysteries, it is meditation on the mysteries that transforms the Rosary from a simple recitation of prayers into a beautiful spiritual journey often leading me to unexpected destinations.
A few days ago the thought occurred to me to combine Yoga and the Rosary  because I love them both so much, and they both involve meditation.  As I began to ponder a "Yosary", I came to the conclusion that trying to recite the Rosary, even silently, while practicing Yoga might not work very well.  Being still and quiet are so crucial in Yoga, and I think the busyness of the Rosary would make Yoga less effective, which is the opposite effect I was trying to achieve.  So then I began to consider the possibility of meditating on the mysteries of the Rosary while practicing Yoga.  This was my aha moment!  I realized that this would be the perfect way to combine Yoga and the Rosary.  Thankfully I was correct!
The first time I prayed my "Yosary", I was moved beyond what my limited mind and thinking had allowed me to consider.  Meditating on the Glorious mysteries of the Rosary while practicing Yoga was a wonderful experience I will not soon forget.  As I moved from one mystery to the next, not only did I feel a closeness with God and the Holy Trinity and Mary, but I also became aware of the ebb and flow of the five mysteries.
Jesus dies, descends to the dead, and then rises from the dead via his resurrection in the first mystery.  He then stays on Earth for forty days before ascending to Heaven in the second mystery, the Ascension.  Next, the Holy Spirit descends on the apostles in the third mystery, the descent of the Holy Spirit.  The fourth mystery is Mary being taken up into Heaven in the Assumption.  In the fifth and final glorious mystery, Mary is crowned queen of Heaven in the Coronation.  So as I am ending my "Yosary", I am keenly aware of the ebb and flow of the mysteries, and it is then that I recognize that the Glorious mysteries are essentially a Holy Roller Coaster, filled with ups and down, valleys and peaks, pain and sorrow, joy and glory, but ending ultimately in  the ultimate victory in Heaven.
And so it is with life.   I once mentioned to someone that life was such a roller coaster, and they suggested I get off that roller coaster.  In a perfect world I could have I suppose.  But my imperfect life is very much a roller coaster, some of it because of choices I have made, but much of it is simply because that is how life is sometimes.  If we can come to understand and embrace our lives as they are, without denial and without fear, we can gather and develop tools that will not only help us survive the ups and downs, but will also help us to learn to enjoy the lows in the knowledge that they are always followed by another high.  As someone recently pointed out: Easter always follows Good Friday.  So let's ride this coaster until we coast back to its origin where we can finally exit the Holy Roller Coaster and rest for eternity.   Amen!