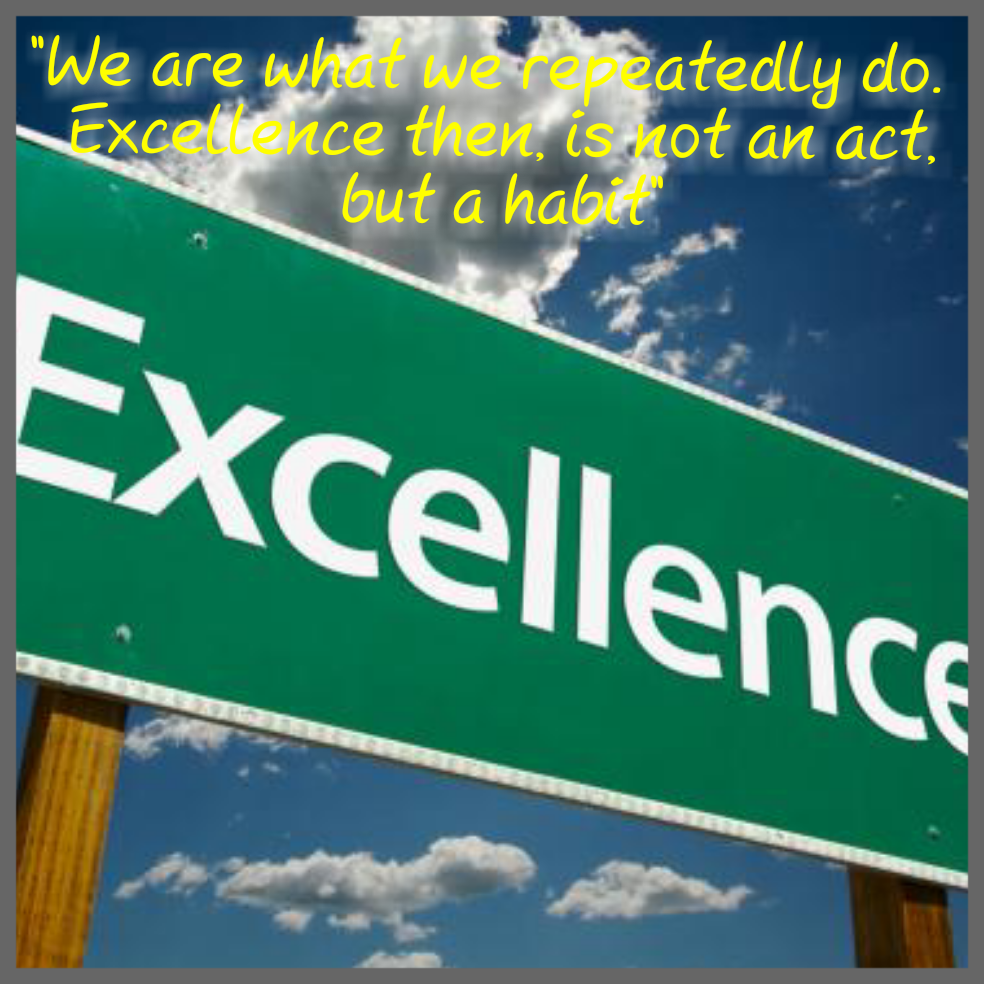 Today I was looking for a picture representing excellence because I believe so strongly in it and always strive for it. I wanted to add a wonderful quote to the picture, and my search led me to a very fitting picture and a great article. The picture above is all I wanted to accomplish at first, but searching and reading the article led me to the following thoughts.
I think excellence is somewhat like prayer. In its most powerful and effective form, it is often private and remains known only to the individual practicing it. Yet its fruit is almost always apparent to those fortunate enough to encounter it, even though the source of it is unknown.
And so I shall continue on my quest to achieve excellence. At times I will make that quest known because I think it is important for customers to understand what I believe in and the caliber of the service I deliver. But the reality is that actions do speak louder than words, and so I will also continue in action, as I say on my website, "to strive for excellence in all that we do".
"We are what we repeatedly do. Excellence, then, is not an act, but a habit."
I pray you have an EXCELLENT day!