Today we had the pleasure of washing this beautful home in Lafayette, LA. Prior to washing, the stucco and windows on the front of the home had quite a lot of algae growing on them.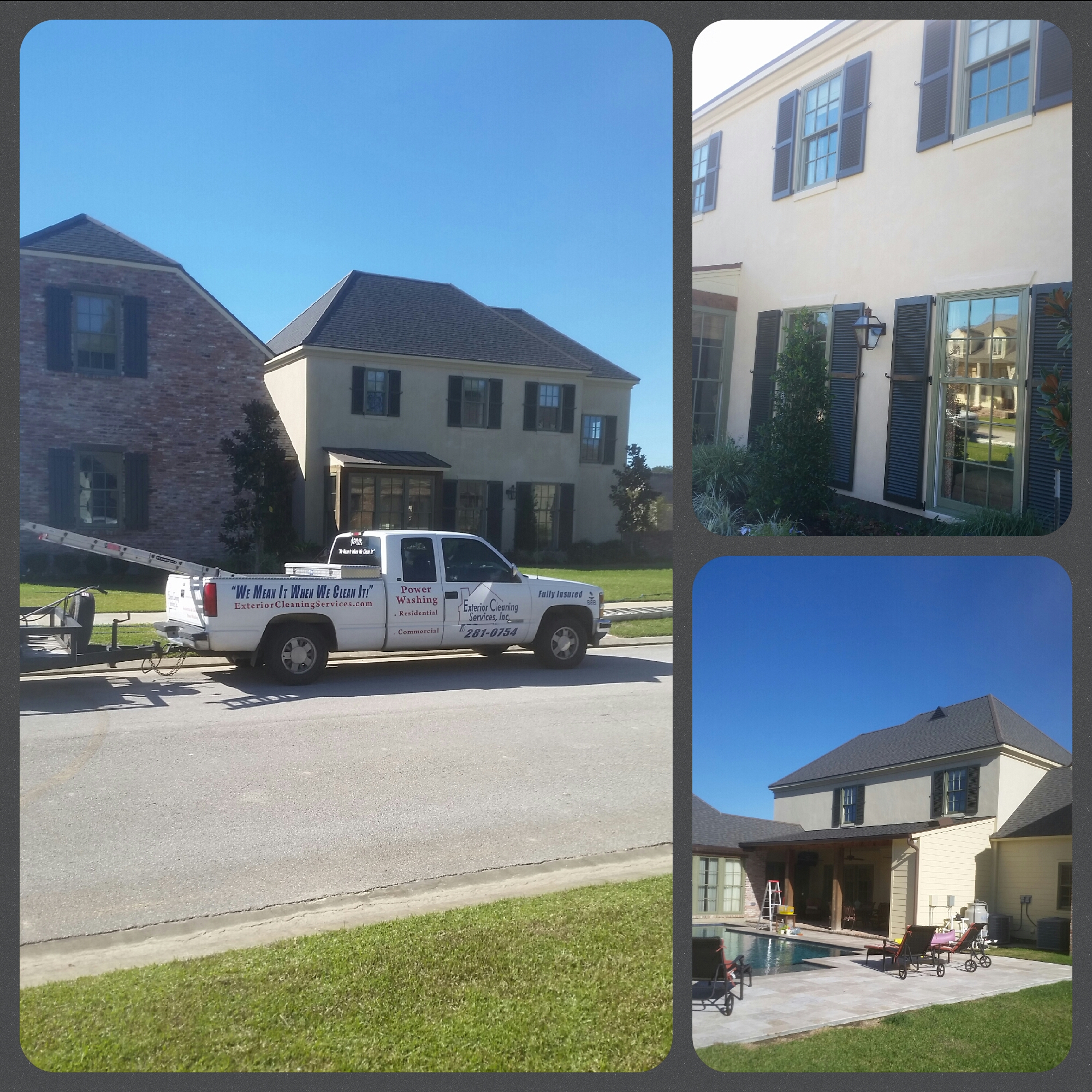 It was time to take action and restore this home to its original beauty! After we cooled off all the surfaces with a gentle spray mist and thoroughly wet the landscaping, we gently applied our house wash solution comprised of bleach and Dragon Juice, a powerful yet safe, house wash detergent. After allowing the house wash to dwell for a few minutes, we applied another treatment, and then a third. Once all of the green algae was removed, we gently rinsed all the surfaces to reveal the original beauty of this gorgeous home. As a final touch, we scrubbed the windows with a soft brush to ensure all the algae was removed. If you look closely at the upper right picture of the collage above, you can actually see a great reflection of the home across the street! The reflection in the window is a reflection the caliber of our work and the effectiveness of Dragon Juice.
WE MEAN IT WHEN WE CLEAN IT!
Click here for a quote for pressure washing anywhere in Acadiana.