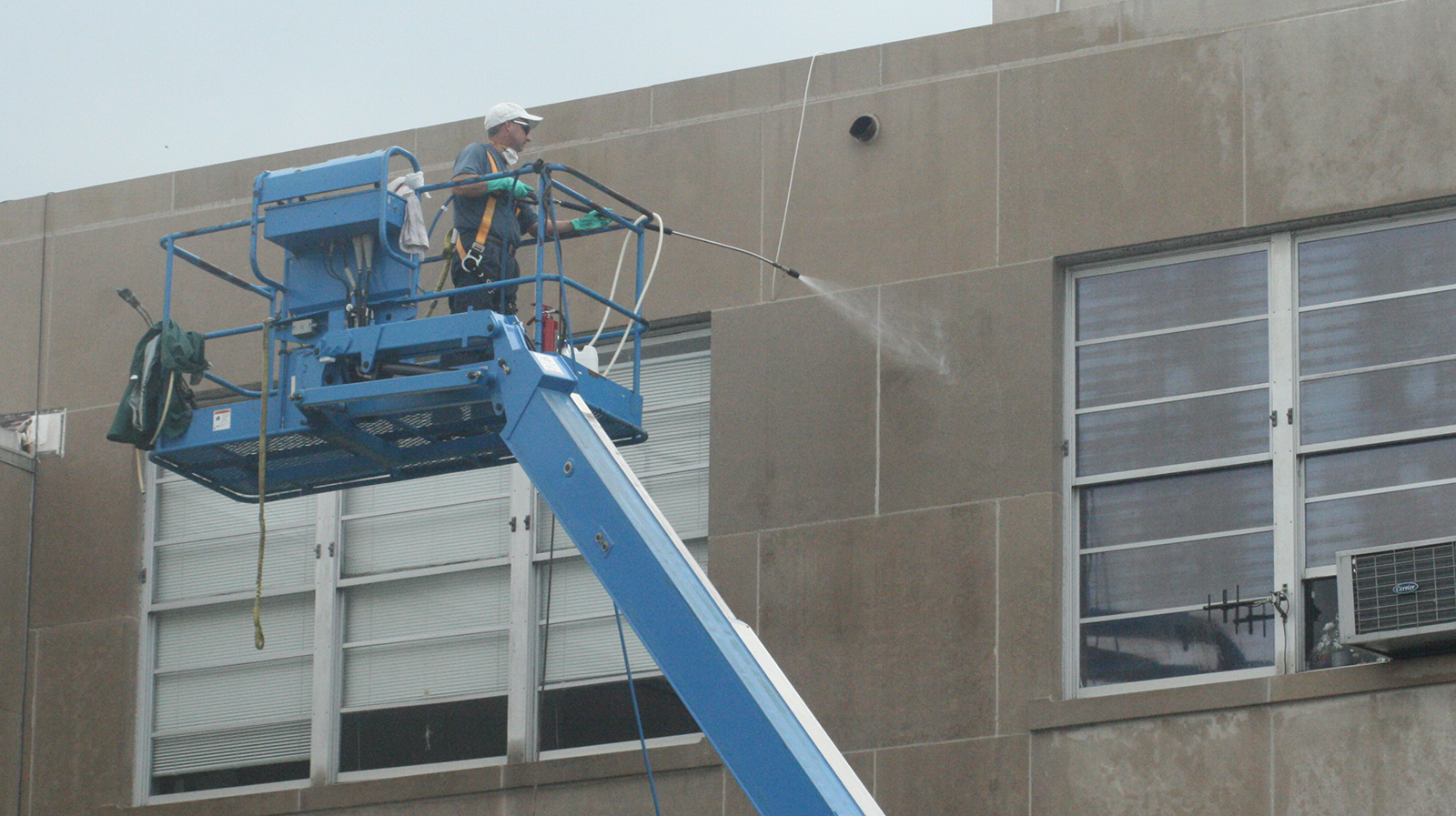 Commercial Pressure Washing
A customer's first impression of a business is extremely important, and often is the basis on which a customer forms his or her initial opinion of the business and its worthiness of earning the customer's patronage. Often the first impression is the entrance to a business. Hence, it is vital for every business to pay close attention to its image in the eyes of its customers. Whether you own a retail store or a first class hotel, your image can either hinder or enhance your success. The choice is yours. Ignore your image and potential customers will ignore your business and go elsewhere. Polish your image, and potential customers will likely choose to do business with you instead of the competition. Exterior Cleaning Services, Inc. is committed to helping you polish and maintain your image. We can provide a comprehensive image enhancement program through pressure washing. Give us a call, you will not be disappointed.
Commercial Pressure Washing Services
We clean store fronts, parking lots, gas stations, and c-stores.
We clean multi-story office buildings, hotels, etc.
We can remove gum, oil, food spills, etc. from floor/driveway surfaces.
"Chris and his crew showed up on time this morning and did a very professional job on my house. They were quick, respectful and cleaned up as they finished. Very happy with the service and the price. Highly recommended."
– Charles Cook –
"Wow!!! Excellent job on exterior cleaning! House looks like it was freshly painted. Bricks and driveway look new. No more mold. Highly recommend."
– Bridget Book –
"Excellent job. Exceeded our expectations. Couldn't be more pleased."
– Greg Thibodeaux –