Last week's post emphasized Exterior Cleaning Services' A+ Rating with the Better Business Bureau and the importance of trust in choosing a pressure washing professional.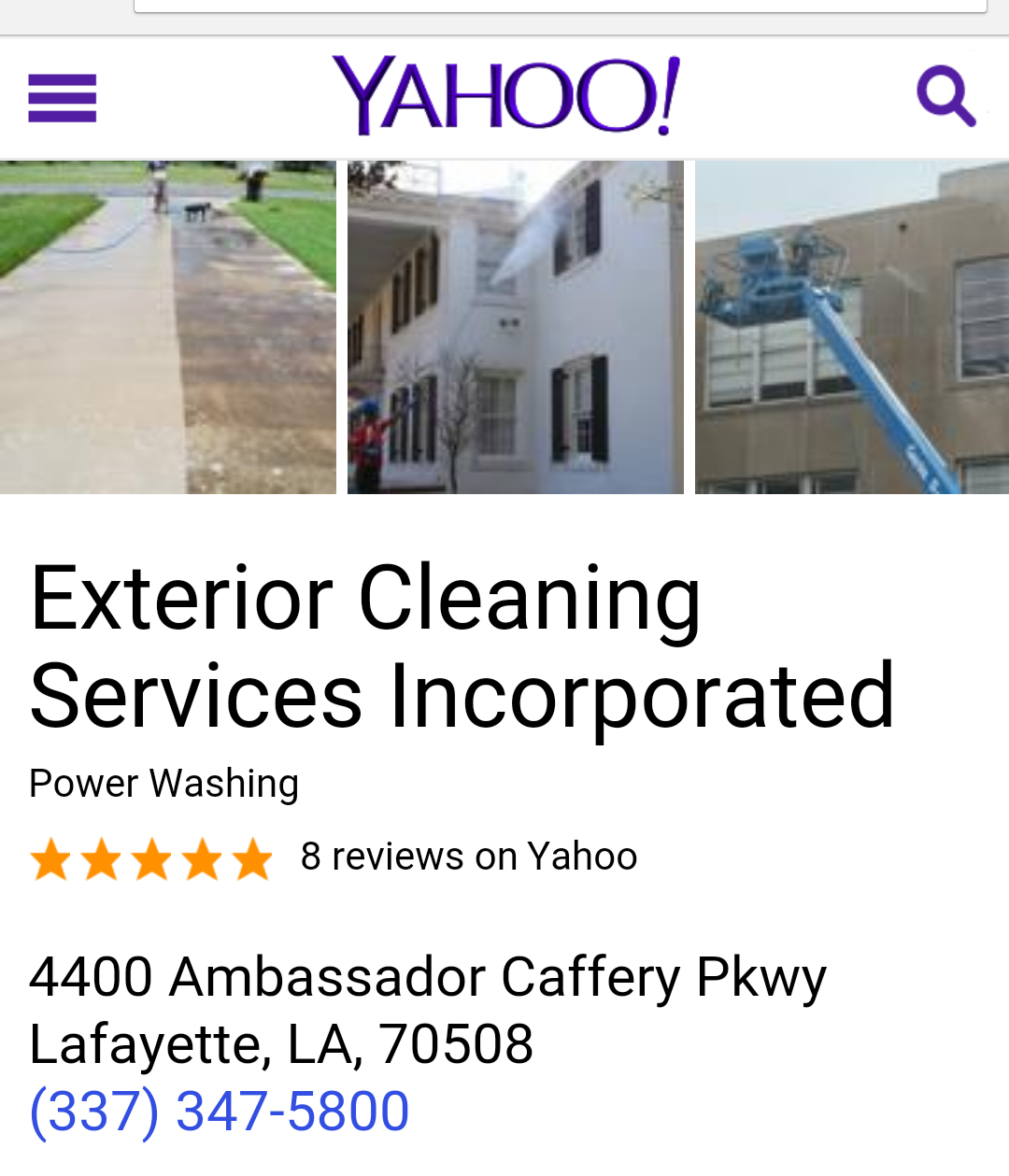 Here is another great reason to trust and choose this company for all of your pressure washing needs.  Exterior Cleaning Services has many 5 Star reviews on Yahoo, Google, and Facebook by real customers who have had the pleasure of receiving its high quality, professional commercial cleaning services.  The company also has a wonderful and quite entertaing testimonial video on YouTube.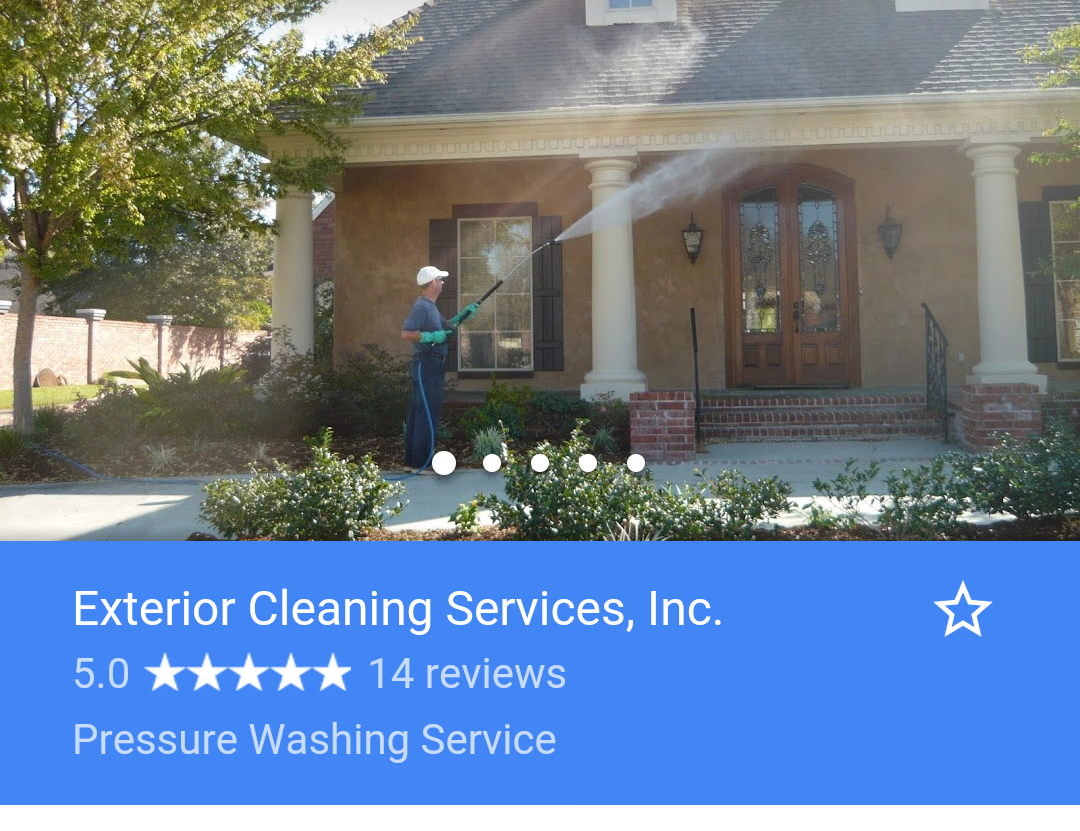 So relax, leave the DIRTY to us.  Click here to request a FREE quote for high quality, 5 star rated, trustworthy, professional pressure washing services.  And remember:
WE MEAN IT WHEN WE CLEAN IT!